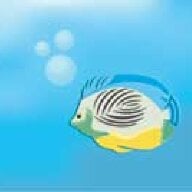 Joined

May 24, 2005
Messages

2,491
I''m in Kansas and I NEVER heard of these being for sale. Apparently they were only sold in California briefly. I just watched "Who Killed the Electric Car" and then "An Inconvenient Truth". I''m ready to convert the mini van to electric, if I can find out how to do it. I''m also ready to put up some solar panels, LOL!

Seriously, it''s very scary. It''s been in the 40''s, 50''s and 60''s here and every winter seems to be warmer. I hardly ever wear a coat if I''m running an errand where I don''t have to get out of the car. When I was a kid, this time of year it was really warm and very unusual if it hit the 40''s. I remember catching the bus for school and freezing in a heavy coat at the bus stop.

Any other aspiring environmentalists on the board?