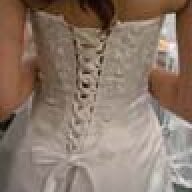 Joined

Dec 12, 2006
Messages

847
Fi and I recently got another cat. His name is Mako, and he has a habit of affectionately gnawing on toes, limbs and other things! Anyway, shortly after we got him, I realised he just adored my diamond jewelllery! The only two pieces I always wear are my tennis bracelet and ering. I would wake up to find him absently biting my bracelet or sucking on my solitaire! I am so worried that the diamond will pop out of my ering and I will have to spend an anxious day hovering next to his litterbox waiting for the diamond to come out the other end!
I do think it''s cute that he appears to have inherited my affection for diamonds, though

Does anyone else have pets who love their sparklies?