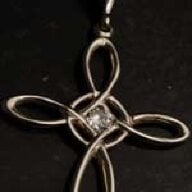 Joined

Oct 5, 2010
Messages

1,190
I confess...I will be heading over to the local theater tonight, accompanied by the young girl I used to nanny and in costume (
) for a special double feature event showing Deathly Hallows Part 1 and 2.
In my defense, it's a cool event for kids and families with a costume contest, trivia games, ect. at the tiny local theater and the deal was if she dressed up I would too.
But I am still admitting my nerd status and reveling in the fandom and really looking forward to tonight! Anyone else going to stay up late and head to the theater?