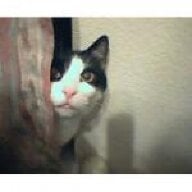 Joined

Oct 21, 2007
Messages

4,348
Date:

4/17/2009 11:58:05 PM

Author:

brandy_z28

Date: 4/17/2009 7:25:57 PM
Author: loriken214
Thank you Brandy! I can''t wait to see what you get!

BTW, do you have a Z28? My DH wants the new 2010 Camaro.

Lori

I do have a Z28!

That''s my other obsession! I love my cars like I do my children. I have two myself, a ''01 and a ''02, and my dh has a ''00 Camaro SS. We''re a 3 camaro household.

I''m going to try and hold out to get one, who in their right mind needs 4? Oh wait, I''m talking to the wrong group of people. At least they''re all different colors.

Promise to let me know and post pictures if he does get one!
COOL!!! Will do....he''s turning the BIG 50 this year and I owe him a nice present since I''ve been going nuts on jewelry the past couple of years thanks to PS!

Lori