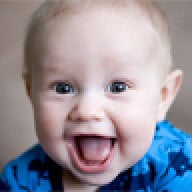 Joined

Jun 28, 2006
Messages

3,960
I''''m not so happy with my job and have been trying to think of professions that would make me happy. Though I''''m not currently in the best shape, I know I could get there with some more time and I actually do like working out and I really like showing people how to do things and coaching them through it. In high school I was a cheerleader and I was always helping people learn the routines.

When I was at my peak I was spending 3 hrs a day in the gym (every day) and I know that if I hadn''''t had other things I had to do (like work) I would''''ve been there even more.

So I''''m curious about what the requirements are to become a personal trainer. What''''s a typical day like? What are your favorite and least favorite things about it? Does this kind of a job provide health insurance?