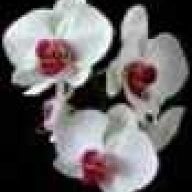 Joined

Apr 19, 2004
Messages

25,059
HI:
For several years, I have had insonmnia. Difficulty falling asleep, numerous awakenings during the night and early AM awakenings. Sometime I go back to sleep and sometimes I am awake for ages....
Despite practising good sleep hygiene--I now take Zopiclone. My dose at first was very small, 1/4 of a 7.5mg tab, now I take half a tab.
My sister takes Melatonin 3mg, and it helps her sleep. I have been considering stopping the perscription meds and starting the Melatonin.
Anyone else have insomnia and take Melatonin? Is it helpful--what dose and brand? Please share your experience.

cheers--Sharon