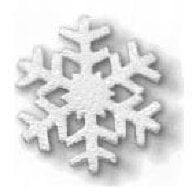 Joined

Aug 25, 2000
Messages

1,374
I would like to tell you a little story that I thought was amusing only because it has a happy ending.

It has to do with a local well known jewelry store in town "Holland Jewelers". Not that this has anything to do with being an
AGS store or his kids are running the business now, but for what unfolded.

A customer comes in to have some appraisals to be done. When the customer said " How do I know I will be getting back the
same items ?" (average question) The jeweler turned and walked away from them! Ok that was handled wrong. Then a girl
with blonde hair came up and took out a loupe and said this is glass. The customer then left.

You know how estates are with families. You sit and take turns picking out what you want from what''s left over to be divided
up at the estate. Well they happened to be the center of the joke when they found out they pick one that was glass! So, be
that as it may, they found me to do an appraisal on the other jewelry. They also told me of this other ring they did not bring up
because it was glass. Knowing the people that worked at that jewelry store , I asked him just to make sure , because I know
that person and they had not been educated in the field of diamonds! The customer returned and brought the ring in for
inspection and it was a "Diamond" an "Old Mine" cut on top of it and they almost threw it away!

Not to be capping on this store , but if you really want the right answer , ask to see the paper (education diplomas) on the wall
so you know who you are talking to and who to believe in the final answer.