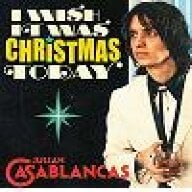 Joined

Mar 2, 2005
Messages

2,023
I'm singing a wedding in Vegas in July. The Bride mentioned Shania Twain's "From This Moment". I recall doing that one years ago (15?) and I remember the arrangement being wonky.

This Bride loves that I sound like The Little Mermaid. I don't think I would have that sound doing the Shania Twain number. Anybody have an suggestions? I don't really listen to the radio, so I have no idea about pop music these day. I can sing anything - but for weddings I think my best styles are Classical (Ave Maria, etc) and Musical Theatre.

What are you brides doing for your weddings?