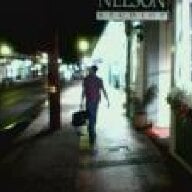 Joined

Dec 31, 2006
Messages

4,750
We're trying to reorganize DH's home office.

Right now it is in our bedroom, which is on the second story of the house. His desk is facing a wall, and his back is to the staircase (which is essentially the "door" even though there's is no door).

We're thinking of putting the desk against the railing that overlooks the first floor - so he would have the staircase to his left - and we would put a shoji or some other type of screen behind him which would also separate the workspace from the bedroom area and give him some "support". So in that sense I feel it would be a better arrangement - but - this means he would be facing a huge window, which I think is not that great.

I don't know much about Feng Shui and feel like we're stuck between a rock and a hard place. I've thought of possibly relocating the work area to the first floor somewhere - but that is a second alternative - I'd love to see if we can make the upstairs area work.

Any ideas or suggestions?