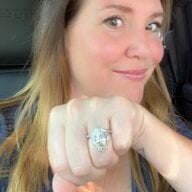 Joined

Oct 14, 2018
Messages

723
Let's see if we can make this game work. I'm giving you cash (in Monopoly money). Then I'll tell you what I'd like you to find. It can be an image with pricing info or an actual listing link for a website or IG. Once you post it, you tell us how much you're giving us to search for the next piece and what you'd like us to find.

I figure this could be a fun way to come up with some pieces that PSers may love and may even not know existed and want to grab. Win-win, right?

Okay, so I'll start…

I'm giving you $1500 to find a sapphire and diamond vintage crescent moon pendant.