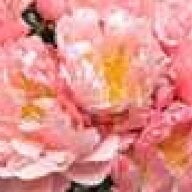 Joined

Jan 28, 2009
Messages

1,552
I am relatively new to PS but have been overjoyed at the wealth of honest knowledge, and considerate opinion that is shared by all the lovely PS members. I am currently in the process of scouting out the ever elusive perfect e-ring. Luckily, my BF is completely fine with me picking out what I want, within a reasonable price range of course.
With that said, I have noticed that my tastes have changed multiple times, and gone from one end of the spectrum to the other. I initially started out thinking I would like a contemporary, split shank e-ring with diamond accents. I loved the clean lines and minimalist styling of contemporary settings. However, after trying on a gorgeous antique-looking e-ring with milgrain, filigree, accent stones, etc, I find myself somewhat taken with its ornate decoration. It''s far more stylized than the contemporary settings at which I''ve looked. I am confuse by the near 180 degree switch in my taste.
To all you helpful PS members, if you have an antique or a contemporary setting, what is it about it that you love, other than the diamond of course? Has anyone else had this problem? If so, how did you resolve it? And lastly, for those of you with antique-looking settings, have you ever grown tired of the ornate detail and wanted something simpler? I know the answer is probably just a matter of taste, but any thoughts you might have would be most appreciated.