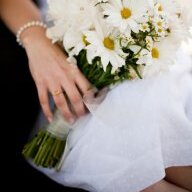 Joined

Mar 11, 2016
Messages

94
Purely by chance, I was putzing on the
James Allen
site looking at cushions late last night, and amidst all the crushed ice, this one jumped out and smacked me around:
http://www.jamesallen.com/loose-diamonds/cushion-cut/1.02-carat-e-color-vvs1-clarity-sku-839272
carat weight: 1.02
color: E
clarity: VVS1
polish: Very Good
symmetry: Very Good
Fluorescence: None
l/w/d (mm): 5.95*5.93*3.96
l/w ratio: 1.00
depth %: 66.80
girdle: Thin
table %: 53.00
certificate: GIA
I'm totally enamored of the facet pattern and I went ahead and placed it on hold over the weekend. It's the perfect square I'm wanting, I don't think the facet pattern could get any prettier, and I lovelovelove the round culet. Unfortunately it is not located in NYC so they can't do a gemologist analysis with ASET etc. 2 different associates I talked to assured me that the black facet on the right of the culet is a camera artifact and not a dead facet.
Is it possible to tell how it will perform without seeing it in person? Is there a way I could get an ASET of it done somewhere while I'm still within the 30-day return window?
The only thing so far is that the color is so high! I'm a bit worried it will be too white. I was planning to look for something in the H/I range for a bit of warmth, and want a rose gold setting. Will the E color affect the pastels effect, or is that purely dependent on cut? Will it look okay with rose gold?