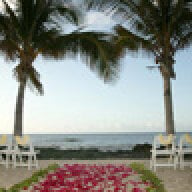 Joined

Nov 30, 2005
Messages

2,216
So I read the label on the Raid ant bait and it had a great many dire warnings about the contents and not letting children or pets play with it. The label also listed .05% gobbledygook insecticide and 99.95% unnamed inactive ingredients. I really would have preferred a few less dire warnings and as least
one
warning as to what the other ingredients were!
So DH puts the ant baits out in the yard, figuring it''s safer for the dog than spraying. He also later lets the dog out into the backyard. An hour later he goes out and I hear yelling and cursing. Turns out our dog collected all the ant bait traps, made a nest in a flower bed, and settled down for some serious chewing. He only really mangled one trap, but if you didn''t already know what it was you couldn''t have guessed from what was left! So we called the vet and then called poison control.
Turns out the unnamed 99.95% was peanut butter! Hello? What sort of idiot mixes peanut butter with poison and forgets to mention it on the package?? Peanut butter is a universal treat for most animals including dogs! GRRRRRR....
On the plus side the poison control hotline guy asked me if my dog was lethargic, confused, or vomiting... and I''m looking down at doggy monster''s happy smiling face with the frantically waving tail. (he really wanted to go back out and eat another ant bait!) Apparently it''s not a lot of poison, it''s similar to a dewormer anyway, and my dog is very large.
So no harm done in the end. But I thought you guys might like to know about the peanut butter!