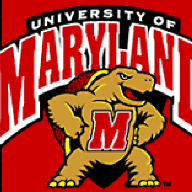 Joined

Mar 14, 2003
Messages

41
So, the other night I am surfing on Direct tv and see what appears to be a "new" channel, 367, "America''s Collectibles Network". I tune in and they are selling loose stones for UNBELIEVABLE LOW PRICES.... Well, the only thing that is truly unbelievable is how UGLY these things are - "White Diamonds" is how they were described. All 1 - 2 carats, most LESS than 1K!!!

Honestly, I don''t think it was the color or the clarity that was horrible, but the cut (with the exception of one that they flipped over and had a hunk of gunk that would have been visible to Mr. Magoo). And they were only showing the stones against a black background.... so maybe the only "good" "C" was the carat.
ANYWAY, they have a web site where they auction off some of these beauties, so, like any good American, I had to go and look at the "car wreck". There are 152 PAGES of these on the site, here is the link to page 1:
http://www.acntv.com/auction/default.asp?sid=&by=type&grp=gemstones&grp2=diamond&type=SEARCH
Have you guys ever seen this c**p before. I just can''t believe a cutter would actually cut something so poor (maybe students?). Even worse, that someone would even spend <1K for it.