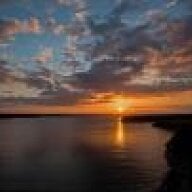 Joined

Jul 18, 2007
Messages

6,105
Once again, a thread disappears. (Since no one contacted me, I assume I'm not to blame.)

Are we simply incapable of having a conversation? Does it always have to be 100% a love fest here?

Or is it because someone has to complain when the conversation starts poking fun at their 'sacred cows' ?

And you wonder why people don't post like they used to . . .

Here's a prime example.

We wouldn't want to actually hash anything out, get it out in the open, deal with it, answer some questions, get some answers, call people on their behavior, and clean the slate.

Nope. Sweep the garbage under the rug. Maybe it won't begin to rot and stink. Oops, too late.

What happened? Someone name names? Here's a thought . . . some of us have always known. It's a little late for clean up on aisle 5.