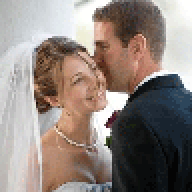 Joined

Mar 20, 2006
Messages

1,724
A friend of mine recently attended his friend's wedding here on the East Coast. Since he lives and works in California, he paid all necessary travel expenses to get here and celebrate with them for the weekend, but didn't bring a gift, instead planning to send something after the wedding (and post-Christmas, when his finances were replenished!). A couple weeks later, he received an email from the bride, sent to himself and 4-5 other people (email addresses clearly displayed in the "To" line)... saying "Hi everyone, we got an envelope that didn't have a name on it and wanted to see if it was from one of you. If not, don't worry about it... you have up to a year to send us a gift!"

UMMMM.... am I wrong, or that a GINORMOUS breach of etiquette?? And I'm not talking about Emily Post super-formal sometimes-outdated etiquette.... I'm talking about basic, human communication skills. Yes, a gift is usually expected at a wedding but when somebody is already spending hundreds of dollars in travel to be there... I don't even feel like you should EXPECT a gift, much less send a mass email essentially demanding one!!

Anyway, my friend was fully intending to send them something, but now feels like he doesn't want to bother... I told him I'd post here to get your reactions. What do you think... does he send a gift or just roll his eyes and move on??