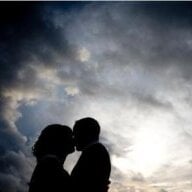 Joined

Nov 5, 2007
Messages

7,353
We were supposed to have a cake tasting yesterday. Timeline leading up to annoyance:
I emailed her on Wednesday to see if we could do it Sunday. Not a lot of notice, but she could have said no.
She emailed back Thursday night and said yes, anytime after 5.
I emailed her Friday morning to confirm and to get an address for her place.
...nothing. Okay, well maybe she''s doing a wedding this weekend.
I finally call the woman 3 hours before our supposed appointment time and leave a message.
15 hours later, I still haven''t heard from her. Who runs a business like that?!?!

Does she not need our business? What should I do? I really like her cakes and her prices are very reasonable. She has glowing reviews! What the hell?!?
I want to email her and politely tell her where to stuff it...I mean express my disappointment.