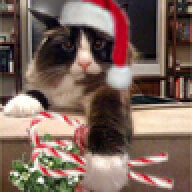 Joined

Jan 6, 2005
Messages

7,770
Hello lovely people of Pricescope, I''ve been wondering about this situation for about a week now (ever since it happened), and I thought I''d post and get some opinions.

About a week ago I was on an airplane, seated in the dreaded middle seat, and was settling in for my 4-hour flight from Houston to San Francisco. A young man came and was seated beside me, and upon his sitting down, my window-seat companion and I looked at each other in horror. You see, this individual had some of the strongest and most offensive body odor I''ve ever experienced. I know that it was particularly strong because I had a dreadful cold and was extremely stuffed up, but every time he shifted his position, the smell was nearly overpowering, and my seatmate looked as though she might be sick.

So my question is, what would you do in this situation? For me, it depends on the rest of the situation. Obviously, if there had been other available seats, I might have attempted to switch, however, it was a completely full flight. If the person had appeared clueless or unaware, I might have said something, however, this individual looked as though he had just come from an extended outdoor adventure/trip of some kind (I realize I''m making many assumptions here, but they are based on his dress and the items he was carrying with him). In addition, if the individual had seemed friendly or receptive at all I might have attempted to mention the situation (though I''m not sure how). Instead, he was gruff and borderline rude to myself and the other seatmate, encroaching on our space, leaving his iPhone on after the stewardess specifically asked him to turn it off, and otherwise showing a general disregard for those around him.

Thus, I said nothing, and suffered (with my head turned away as much as possible) for the rest of the trip, then got off the plane and washed my clothing and myself as quickly as possible. Did I have another option? What would you have done? Is there an established etiquette in these cases?