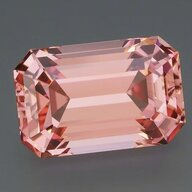 Joined

Jan 30, 2008
Messages

5,078
maplefemme|1306787798|2933894 said:

swingirl|1306708948|2933305 said:

Vegetables in the vegetable bin. Cheese in the cheese drawer---everything else, in any spot it will fit. It's not like anything can get "lost". There's only about 4-5 sq feet of space to use anyway.

This made me laugh, to me, it's really what it boils down to

Now if I borrow his tools however, I put them back where I got them, I know it would irk him if I didn't. But if I found a note in the fridge it better be a love note I tell you!
Tools??? Don't even get me started on my corded drill!

I had it in the same drawer in the house for 10 years, he shows up and BOOM! GONE! Where did it go? Burned up or lost on someone else's boat, who knows. He just looks down his nose when I bristle, and says, "Well, we've got several cordless drills." I HATE cordless. They are heavy and require batteries. If I'd wanted cordless I'd have bought CORDLESS, d*****!
The boy OWES me a corded drill.