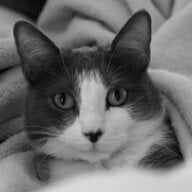 Joined

Aug 8, 2007
Messages

1,005
Things I learned from last night''s American Idol...

- I can''t STAND Paula Abdul - much more than I ever thought....and she looked like a mess last night! It''s to the point where it''s pathetic...
- I can''t stand Adam either (sabine) - I cringed during his whole performance, and I really think he''s one of those that the judges think he can do no wrong - yippy.
- I still like Anoop - despite his rather funny performance last night
- My favorite is Megan - I adored her song - Rockin'' Robin was a strange choice, but I loved the way she sang it.
- Little blonde girl with the pink in her hair (forgot her name) would be embarrassing if she were my mother - She looked like a stripper last night!!! I''m not a fan at all...