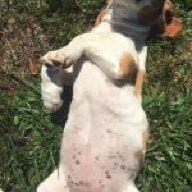 Joined

Dec 27, 2013
Messages

2,740
Interesting concept...
http://money.cnn.com/2016/12/29/technology/amazon-aerial-warehouse/index.html
Amazon may one day use blimps stocked with drones to get packages to customers even faster.
The ecommerce giant was approved for a patent in April for airborne warehouses that use drones to make speedy deliveries. The patent was recently discovered by an analyst at CB Insights.
Amazon's patent contends that such a system would allow for deliveries to be made in minutes. The move could also reduce the resources needed to make a delivery.
The patent describes how Amazon (AMZN, Tech30) blimps would circle over cities at 45,000 feet and launch drones carrying orders. The drones would initially fall to earth relying largely on gravity, and their motors would fire up for the final stretch.