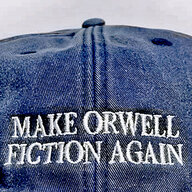 Joined

Apr 30, 2005
Messages

32,797
In 1896 a doctor pioneered the incubator to save premature babies.
But hospitals rejected the idea.
The prevailing idea was, "those babies weren't
meant
to survive".
For 40 years this saint brought his incubators to amusement parks and world fairs which charged people 25 cents admission to view the tiny babies.
While human "freak shows" are disgusting these shows financed and saved many precious lives before the medical establishment finally pulled its head out of it's butt.
http://www.npr.org/2015/07/10/421239869/babies-on-display-when-a-hospital-couldnt-save-them-a-sideshow-did