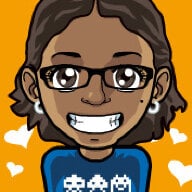 Joined

Mar 27, 2009
Messages

436
This is my first post here. I hope it doesn''t run too long...

My fiance and I have decided to change the center stone in my engagement ring. We had a great experience with the jeweler who originally sold my fiance the ring so we decided to go to them for the upgrade. On top of that, their trade-in policy allows us to subtract the cost of the original diamond from the cost of a new diamond. Sounded like a great deal.
I got in touch with the jeweler and gave her a general idea of my ideal stone: EC, 1.25 - 1.5, VS1 or higher, F-I color. Then I visited the shop at the end of last week to see what she had to offer. She showed me two EC''s (sorry for the incomplete specs)...
Diamond 1
Size: 1.37
Color: H
Clarity: VS1
Girdle: Medium
Cost: $8,140
Diamond 2
Size: 1.25
Color: E
Clarity: VS1
Girdle: Medium
Cost: $8,900
After visiting the shop, I went home and began looking around online (
Blue Nile
, Pricescope search, etc.) for stones that fit the same criteria. I immediately noticed that the prices online were significantly lower than what the jeweler offered. And most of the stones were either larger and/or had better color or clarity. For instance, I found the following diamonds on
Blue Nile
...
Diamond 3
Size: 1.3
Color: H
Clarity: IF
Cut: Very Good
Girdle: Extremely Thin to Medium
Cost: $7,774
Diamond 4
Size: 1.32
Color: E
Clarity: VS1
Cut: Very Good
Girdle: Thick to Very Thick
Price: $7,656
I understand it''s impossible to accurately judge the quality of a stone without seeing it in person. But based on just these specs, are the jeweler''s prices what I should expect to pay at a brick and mortar jewelery shop?
Thanks in advance!