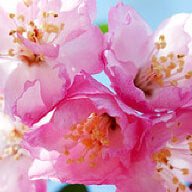 Joined

Nov 12, 2006
Messages

1,084
Okay, here is my conception of the parties/events associated with our wedding that we hope to take part in/host/help organize in the order I feel they should occur.......

We are getting married the end of August on a Sunday.


1. Bridal shower (end of June)
2. Bachorlette/Bachelor party (both held on same night but separately) (beginining of August)
3. Bridesmaid luncheon/breakfast/tea (Friday before wedding)
4. Rehearshal Dinner (Saturday before wedding)
5. Wedding: Ceremony & Reception (Sunday until 11pm)
6. After-party (Sunday-Monday until 1am)
7. Post-wedding Brunch the morning after for OOT family and anyone who wants to/can attend (Monday after wedding)

This is our ideal timeline of parties. However, between FI and I, we have one attendant who is coming from several states away and needs to fly in/out and 2 attendants that would need to drive about 3 hours to our area (the rest are relatively local). Thus, we are wondering how to have all of these parties so that everyone of the attendants (10 total) could take part. The only thing we can think of is to have it all spread out (minus the Shower) from Thursday- Monday where each day will bring a different party. But THAT sounds tiring just writing that lol. But it would increase the chances that all but that one flying-in attendant could make it to all...........(altho I''d imagine that even the locals would find it challenging to do all of that in one long string of days)

As one final "problem", I have one BM who won''t be 21 until the Wednesday before our wedding so to include her in the Bacholorette party (where there will be drinking and lots of places around here do NOT have 18+ policies due to crackdowns on underage drinking) would mean having it the Friday before.

Alternatively, we could remove the post wedding brunch and have a big RD instead where all OOT''s and the BP will be invited with the BP coming a little early for the actual rehearsal part. That may make it a bit easier with a Thurs-Sun time frame????

This is begining to sound like a destination wedding for cripessake! lol

Any suggestions to make this simpler?????

THank YOU!!!!