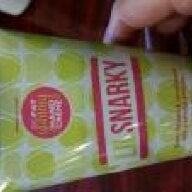 Joined

Jun 14, 2009
Messages

572
Hi
So many discussions about quality of cut has me thinking. I just purchased a new diamond which has a phenomenal cut. Yah
Taught me well PSers!
I know my original ER isnt the best of the best and has a tiny bit of spread (always loved it tho). The GIA is from 1998 & does not have a lot of technical info on it. When I was considering trading it in, the jewelers told me they thought it was either a good or a very good cut. One of them asked me to send the diamond to GIA for a recert. before buying. I ended up keeping my org. since @ hock I was offered 2k/3k. NEVER.
Curious...any guesses on if it is a G or VG cut? Not sure there is enough info to know. Doesn't matter either way to me. I always loved the stone (and enjoyed the spread, it's shallow)
6.84-6.91 x 3.88mm. 1.1 RB
56.4% debth
64% table
Polish VG
Semmerty Good (oops)
Girdle. Very thin to medium
Small cutlet
(Side note, unpolished girdle)
I, VS2
Thanks for a peak!