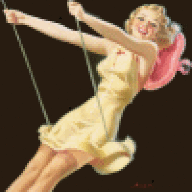 Joined

Aug 3, 2006
Messages

324
okay, I know laundry soap is really boring, but this is important. where to start? I could actually go on and on about this b/c I feel strongly about it, but I will try to be concise.
there are 3 arguments (that I know of) for reducing oil consumption (no particular order):
1) global warming/greenhouse emission theory
2) peak oil theory
3) geo-political power concerns (i.e. funding certain middle-eastern and south american nations and groups with interests that differ from those of the U.S. and other politically and socially more progressive nations)
Sometimes these issues are part of the public debate, especially global warming (unfortunately more often the pub debate centers around the percieved problem of high oil price). But they are always discussed individually, and never together. The problem with this is that each, on it''s own, will not convince everyone to curb thier oil consumption. My perspective is that I have NO IDEA if greenhouse gasses are contributing to global warming, and I can''t really say whether we are going to run out of oil. But I do know that both are possible. And I also know that, taken together, the probability that at least one of those theories is correct is equal to the probability of the 1st + the probability of the 2nd - the prob that both theories are correct. (I don''t think it''s possible to place a # on the prob of either, but my point is that these theories are more alarming as a team than if each existed on its own.)
My personal concern is primarily focused on the 3rd issue more so than 1 or 2, but that is irrelevant. The point is that even if your not concerned about global warming, there are other reasons to use less oil, and taken all together I think they are pretty convincing.
What does this have to do w/ laundry soap? I''ve been buying "ALL small & mighty 3x concentrated detergent" lately b/c I try to buy stuff with less volume and weight if possible (more units per truck = less oil per unit). It works great and it''s easier to lug out to my car, into the house, etc. I highly recommend it. Comes in regular and dye/perfume free.
This soap is an interesting development. It''s a reflection of higher oil prices--Unilever and its retailers (target, etc) can make same profit w/out increasing prices as oil prices rise if shipping costs are reduced. This and other similar efforts/reactions, on both an individual and corporate level, is working--I just read today that oil consumption is down .6% worldwide.
So, if you''ve read this I thank you and hope you''ll try this soap and other low volume/low weight consumer goods. I wanted to post this on PS b/c I think the demographics here largely overlap w/ the huge group of americans who are not prompted to change behavior by higher oil price itself. luckily I am part of that group, but b/c there are so many wealthy persons in the US, I just don''t think that the market itself is enough.