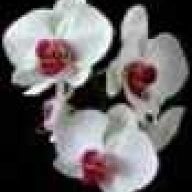 Joined

Apr 19, 2004
Messages

25,241
HI:
I hope this to be a fun and enlightening thread. Cuz I want to know about OP's "coffee habits"!
The impetus--I am up early...waiting to make breakfast before a busy day out....and in half an hour I am on my 3rd cup of coffee! Got me thinking--how did I drink 2 cups so fast? Why do I even like coffee--and why do I "want/need" it right now? What is it about coffee that draw us to it? I must admit the smell inside Starbucks is better than perfume!

So my questions are: Do you drink coffee? What roast--and are you picky? Do you drink it all day--or limit your consumption? How do you take it? How do you prepare it? Where do you go for your "favorite" cup of coffee? Have you been drinking coffee all your life?
Add what you like. Any and all coffee info appreciated!
cheers--Sharon