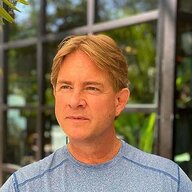 Joined

Jan 20, 2009
Messages

1,297
This is a press release from August 5, 2009, Las Vegas, NV.
The American Gem Society Laboratories, LLC today announced that they have retained Bill Boyajian & Associates, Inc. to provide consulting services for strategic and operational initiatives, beginning September 1.
"We're very excited about working with Bill Boyajian & Associates," says Ronnie Cox, Chairman of the Board of Managers for AGS Laboratories. "Bill Boyajian, of course, spent most of his career with the Gemological Institute of America (GIA). The Institute is an organization that shares a close connection with the American Gem Society (AGS) through Robert Shipley's founding leadership. Not surprisingly, we feel Bill is part of our extended family, and we are pleased to have someone of his caliber and experience working with our laboratory board and management team."
"I have a deep fondness and respect for the American Gem Society and their jewelers," says Bill Boyajian, Founder and President of Bill Boyajian & Associates. "The AGS plays a pivotal role in our industry, and I'm pleased and honored to help the organization in any way possible."
Bill Boyajian & Associates is a consulting corporation assisting firms in the trade with leadership, management and business advice. Mr. Boyajian, an industry veteran, is an internationally respected author, educator, and speaker. Prior to opening his own company, he was the Managing Director of the World Jewelry Center in Las Vegas, and before that President of the Gemological Institute of America in Carlsbad, CA.
The American Gem Society, founded in 1934 by Robert M. Shipley, is a not-for-profit trade association dedicated to proven ethics, knowledge, and consumer protection within the jewelry industry. The American Gem Society is an international professional organization awarding credentials for its members, who are held to the highest ethical and professional standards in the industry and must pass annual recertification examinations to maintain their titles. Less than five percent of jewelers in the country have met the exacting requirements necessary for membership. For more information regarding the American Gem Society, please call 866.805.6500, or visit their Web site at www.AmericanGemSociety.org.
The AGS Laboratories, created in 1996, is committed to protecting the consumer by providing unbiased reports based on the highest standards of diamond grading. Well-known for its famous cut grade technology, the American Gem Society offers the premier scientific, peer reviewed, and repeatable diamond grading methodology for the jewelry industry. For more information on the AGS Performance-Based system, or any of the AGS Laboratories' products and services, please visit www.agslab.com or email
[email protected]
~~~~~~~~~~~~~~~~~~~~~~