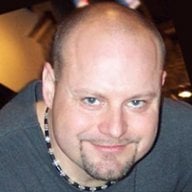 Joined

Sep 9, 2004
Messages

5,212
The Angular Spectrum Evaluation Tool (or ASET) is used in the new AGS grading system for light performance assessment. Light performance assessment is 1 of 3 sub-grades in the overall cut grade category.
Before making summary judgments it is important to note the weighting of the ASET and the single view it offers:
Using the desktop or handheld model you see just one static view of a diamond. AGS will be allowing members to assign provisional grades with this one view, so it figures prominently into the assessment matrix, but 'back at the lab' there will be further paces: Ray-tracing software will calculate light return by way of the ASET model using 5 positions of the diamond relative to the observer (straight and tilted to 4 compass points). These assessments will be calculated at both 30 and 40 degrees of obscuration for a total of 10 slightly different positions/looks.
So, the static ASET view as seen in images below and on AGS' forthcoming charts is just one of 10 positions being evaluated. It will be interesting to hear how much weight this static view receives when AGS releases their charts and further info.
(Copyright AGS 2005, used with permission)