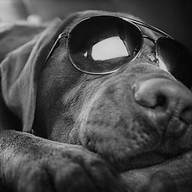 Joined

Apr 23, 2018
Messages

4,405
It's been awhile since I looked for it, but tonight I was trying to find the AGA/NAJA calculator that used to be available here:
Not sure if the update
@psadmin
performed broke this link, or if
@denverappraiser
requested it be taken down as I also no longer see it on the datlas.com website either.
Would love some feedback.
Primary purpose was I found an older article linking an OEC against a MRB, and was wanting to make sure I understood properly.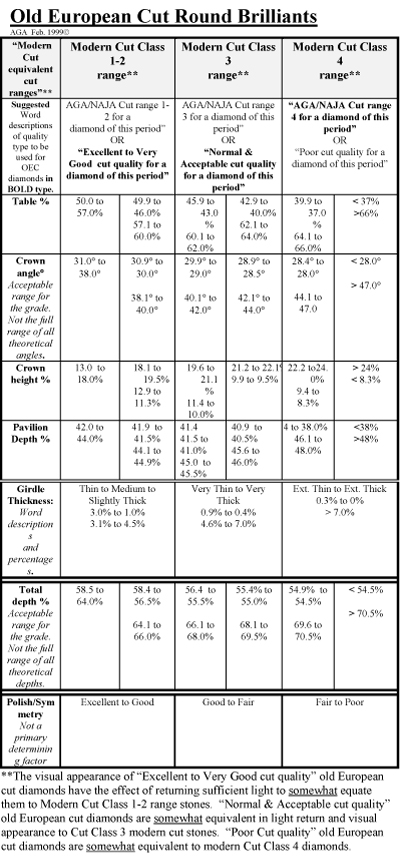 The visual appearance of "Excellent to Very Good cut quality" old European cut diamonds have the effect of returning sufficient light to somewhat equate them to Modern Cut Class 1-2 range stones. "Normal & Acceptable cut quality" old European cut diamonds are somewhat equivalent in light return...
FWIW, these are the stats of the GIA report on the MRB I am curious about:
55 table
36 crown angle
16.5 crown height
43 pavilion depth (40.8 pavilion angle)
medium to slightly thick girdle, 3.5%
excellent polish & symmetry
63.3 total depth
If I have interpreted correctly, the MRB in question would hit the far left (excellent) side of the modern cut class 1-2 chart, indicating this MRB would rival a well cut OEC.
When I look at the Wiki section, using the GIA data above you can see how various elements falls across a few different planes but none are worse than a 2B stone.

Use this AGA Round Brilliant Cut Grading Chart to work out if the diamond you're purchasing truly well cut.
This isn't a stone I would typically recommend, but the person inquiring has a unique set of circumstances and I believe this may be the better of two available stones.
Last edited: