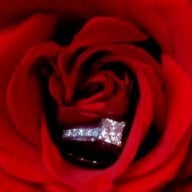 Joined

Mar 19, 2008
Messages

121
Hey everyone!
I think my FI and I finally set a date for our wedding. May 30, 2010. It''s the Sunday of the 3-day Memorial Day weekend, so most people won''t have to work on Monday.

We are considering an afternoon wedding (ie Reception 2-6) to cut costs. We have family coming from all over the globe, so I know that people will want to talk/hang out. There are a lot of people who would like to dance too, but I think they would all be OK with either.

So my question is: if you don''t have a DJ at the wedding (or a wedding coordinator), who directs how things go for the day? Who gets people''s attention when it''s time to cut the cake, etc?

Just a thought I had, maybe some of you can answer from experience!