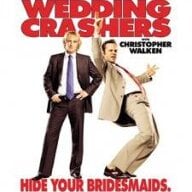 Joined

Aug 2, 2005
Messages

85
Has anyone rented tuxes from After Hours and taken advantage of this promotion (it was going on in January but got extended)?
"Receive a voucher for either Two Free Airline Tickets or a Free Cruise on Norwegian Cruise Lines with the purchase of a companion's fare when you select styles, get measured and make a $20 deposit by 2/28/07."
http://www.afterhours.com/wintuxedo_offer.asp?code=291257
Also, we got a flyer from After Hours that said to visit
http://www.241cruise.com
for details. We couldn''t find anything on the site that mentions having to rent the tuxes so could anyone take advantage of this?
My main concern is if it seems to good to be true, it probably is. Just wondering if anyone actually used it and can verify that it''s not some scam. I wouldn''t think After Hours would promote something that could potentially hurt their business.