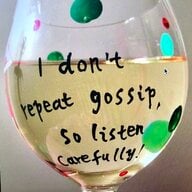 Joined

May 22, 2002
Messages

1,915
Hi All,
I'm continuing my search for my tiny coloured stone collection & have wanted to buy something red, really red. John at Gemrite says the stone is very red with a touch of pink. I have a difficult time reading his pictures. He has been very accommodating providing pictures & videos. He has 2 vids on his site. At 1st he had mentioned the stone did not have any fluoro & that was a concern for me since I've been reading that a good spinel has fluoro. He didn't really know what I meant but was so awesome he went to investigate & sure enough, the stone glowed red.
What is your opinion on the stone itself? I read Deb's (AGBF) thread about her search for her red spinel which I found very helpful. Like her, I'm searching for the perfect red for me. Which is, no orange & as little pink as possible. John says the stone has a touch of pink. He says it does not darken indoors.
My preferred shape is a cushion but I would also like the idea of a pear too. It will be set in a 3-stone type of ring. I better not put the cart before the horse & try to find a stone. My budget is up to a max of $2000.
.
.
.
.
Thanks All...
Judy