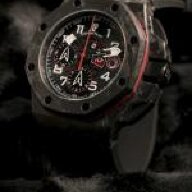 Joined

Aug 3, 2011
Messages

25
Howdy,
Where has this site been all my life!?!?! This forum is amazing...
I have been doing research on a pair of Diamond Studs for about a week and my head is about to explode! Being a reformed engineer
, I've been pouring through so much data that even I am feeling overwhelmed. Basically, I'm looking for a pair of studs in a princess cut around the 1.5 CTW range and want something eye clean with the best cut available. I'd like to keep the overall budget around $5500 with Pt settings as I am about to also make a big commitment on an engagement ring in the $$$ range. I assume these parameters will generally get me to the most sparkly and eye catching set of diamonds, but I am open to any and all comments and advice. I've found this pair online and was wondering if any of you had thoughts on them.
http://www.jamesallen.com/design-your-diamond-studs/?module=diamonds&item1=1347777&item2=1379866
Thanks in advance for your advice.
RC