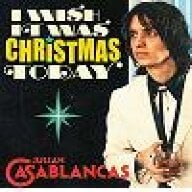 Joined

Mar 2, 2005
Messages

2,029
I own an apartment building in another state (my folks manage the day to day stuff). I usually fly in whenever there is a tenant turnover. I can't do that this time because I am in the process of a move. My parents are handling it very well. The units are Beautiful and super nice. The first prospective tenant enters the unit and the first thing she said is that she can smell smoke. I'm certain it turned her off the unit.

The older lady upstairs (so sweet and takes care of the place) is a smoker. We inherited her when we bought the building.. When it was brought to my attention that the lower level units were covering up the vents the smoke is coming through, she was told she will have to smoke outside. Obviously she isn't doing that - and the current tenant underneath never complained so I wasn't aware. But now he is moving out and my prospective tenants can smell smoke in the unit. Her unit is considerably under market as most of her rent is paid by HUD.

I'm going to give her a call tomorrow and wondering what to say. I don't want to be mean - I want to be reasonable. Are there any contraptions you can buy that sucks up the smoke? Would opening a window and smoking out that window fix the problem?

Just trying to brainstorm solutions without having to take further action. But on the other hand, if she is costing me money . . .