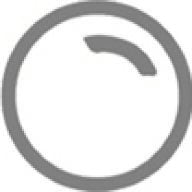 Joined

Mar 28, 2020
Messages

139
Hey y'all,
My grandfather is 92 years old, and the time for assisted living has finally come. It's a different kind of sad than my grandmother, who had severe dementia and needed full time memory care. My grandfather is just as mentally sharp as he ever was -- he's just physically deteriorating and it's not safe for him to live by himself anymore.
Was wondering if any PS folks have gone through the same, and if anyone has any thoughts/looking back advice for the new territory. Things to help him feel not so lonely? Things to look out for/know that you wish you'd known the first time?
My grandfather is extremely fortunate to have had a successful career as a dentist, so he was able to choose where he is moving to, and the financial aspect of (often stupid expensive) assisted care is not a concern, so I know that aspect has been nice peace of mind for him being able to make that choice his own and knowing it won't be the responsibility of family members to pay. But I know the loss of some of his independence has been harder than he lets on. This is especially tough at the moment, where most assisted living/nursing homes in our area are still on strict COVID related no visiting policy (or call through a window). Hopefully that changes soon.
But I thought I would turn to the great folks on this forum to see what tips or words of advice might be found.