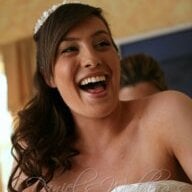 Joined

Oct 17, 2006
Messages

788
Hi, everyone! My FI and I just moved in to a great new condo. We really love it, except for our neighbors upstairs whom we have come to refer to as "nocturnal rabbits".
Most of the time, our upstairs neighbors are quiet and really not a problem. However, they seem to have a regular schedule for "couple time" that is quite inconvenient for us. At 4:30 am every other day or so my FI and I are woken up by the sound of squeaking bed springs and a rocking headboard (definitely not fun since I wake up at 6:30 am for work). The main problem is that neither FI nor I can get back to sleep after these nocturnal lovefests because the neighbors, then, noisily walk around upstairs, etc.
I realize that our neighbors, likely, have NO idea that we can hear all of this or that their schedule has negatively affected us at all. FI and I are really having issues with the lack of sleep and would like to resolve this issue as soon as possible but in the
friendliest
possible way. Any advice on how to approach our upstairs neighbors with this?