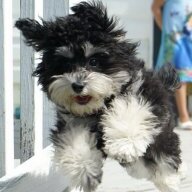 Joined

May 27, 2010
Messages

309
You all have touched my heart! Thank you so much for your kind words about our sweet Avery. She is fantastic and I am content to just stare at her. I don't want to blink and miss any face, pseudo smile, furrowing of her brow, or little noise.

She is an awesome baby. If she's wide awake (which is usually between 3am and 5am!) she's content to just look around. She doesn't fuss much and she is always a hungry girl!
S called me yesterday to let me know that D had been discharged from the hospital. She said that they were doing ok and she did sound like her normal self which made me feel a little better. I'm not disillusioned to think that they have moved past their grief in any way but it sounds like they are trying to. I let her know that we had scheduled newborn photos to be taken on Saturday and that I would order a set of prints for them and she said that they would like that.
And Deb & Zoe - I do intend to post on both threads! This thread will always be special to me and I've been waiting for the opportunity to post on the mommy threads that I stalk so regularly.