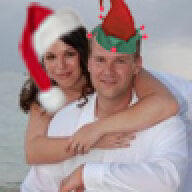 Joined

Jan 8, 2007
Messages

3,962
So very tragic....it just breaks my heart.
Off topic a little, but do you think that she had a DNR wish? It just seems like it happened so fast....perhaps more details will come out later.
Date:

3/18/2009 10:58:21 PM

Author:

beau13

Yes Italia..tragic indeed. Especially sad, since this tragedy

could

have been prevented.

http://cnews.canoe.ca/CNEWS/Canada/2009/03/18/8798876-cp.html

In Canada, it''s mandatory to wear a helmet while biking, playing hockey, ice skating (public arenas), baseball ,and most wear one to snowboard, ski, and skateboard as well. I guess it takes a few tragedies , to push for stricter policies, and mandate the use of helmets. (13 yr old died last month while skiing with his class in Ontario, when he hit his head, he wasn''t wearing a helmet).
I wondered the same thing about helmets, Beau. DH said that people typically don''t wear them while they ski? I don''t ski, so I wouldn''t know, but I did try to find out why. I did a little research and found this
link
, which says that helmets have been shown to protect skiers going from 12-17 mph, but not those that are going at higher speeds. I have no idea how fast she was going, but you don''t even have to be moving to slip and hit your head, especially if you''re just learning.

So, I guess I''m with you, that I truly wish she would have wore a helmet.

So tragic.