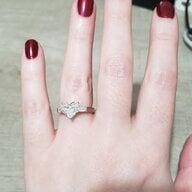 Joined

Nov 15, 2019
Messages

1,023
I read recently on a different forum that it is not etiquette to bring information from one thread to another.
So for example if a mom makes a post about problem ABC (child/husband/ whatever) and then creates a post about a different issue, it is wrong to bring in any information you know from their previous post.
So for example nif in the first post they say oh my husband is out of a job & is lazy blah blah.
Then makes another post about her child acting up, it's rude to say well they see daddy home all day being lazy & that might be why they act out.

Do you agree? Disagree?
I never heard this before & now I wonder if I've broken all sorts of rules.