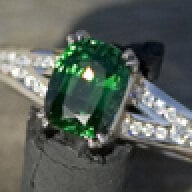 Joined

Aug 3, 2006
Messages

9,613
If anyone has block-booked hotels early on, make sure to check your reservation regularly.
I rang up today to give the guests names to a hotel I booked last June and they had given all the rooms away!

I am SO ANGRY!
It''s a tiny village and the hotel was exactly opposite the venue. It had 10 rooms and I had booked the whole thing. They had my credit card on file and I called to check my booking in November, went in in December, called again in March and again in April to make sure that they hadn''t let any rooms out to other people.
Then today I find out that they have given 8 of them to other people. I have made them give me back the Family room and one double room but they won''t budge on the other 6. He is saying that the girl who did the booking left and didn''t tell them so not his problem.
Er yeah, that is why (when I called and just said that I had the names for my room bookings to your wife who asked me to call back after 3.30) you rang my father and told him that there had been a terrible mix-up.
So now I have spent the last hour trying to get other rooms all over Sussex.
Grrrr, so if you have room bookings, check them!