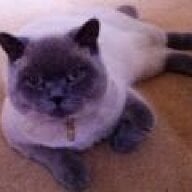 Joined

Jul 28, 2008
Messages

701
Hello, my daughter is nearly four and has been complaining of pain when she eats on one side since yesterday afternoon. When I look, I cannot see anything in her mouth - no swellings or redness around the gum. My son (16 months) has had hand, foot and mouth this week so I thought her mouth pain may have been the beginning of this as blisters in the mouth are an early symptom.

Tonight she has woken up crying twice complaining of gum pain, her face looks slightly swollen on one side, no fever but she is clearly unwell and I think she may have an abscessed tooth? I will take her to the dentist tomorrow morning, but I wondered if anyone has experienced this and how would they treat such a yong child? I will be devastated of she has, I am really strict on sweets, she ALWAYS has water - never juice and together we clean her teeth after her cup of milk before bed so she is going to sleep with clean teeth. I cook from scratch so she rarely has any processed foods.

Poor N, she likes the dentist and has had her teeth checked in the last three months (all fine) but she is so young that I worry she will be too frightened to recieve treatment.

ALL thoughts or advice welcome!!