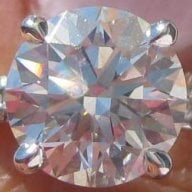 Joined

Aug 17, 2005
Messages

2,681
Well, after what seems like a long time, we are finally about to close on the house. We had some bumps along the way, mainly trying to sell our house first, but now that we have buyers, everything should go smoothly.
Of course there was the issue of the HOA that we apparently belong to but actually never even heard about until two weeks ago, mainly because the HOA never commenced, had official members or asked for any dues.

Now, the only problem is picking the closing dates, but it has to be before the 19th, because that is when the seller goes to jail and gives up her power of attorney, so we would like to get the house before that happens of course!

So we are supposed to close on both houses next week before the 19th and I am hoping that some of you guys can give me some PS fairy dust to make sure that it goes smoothly and without problems.
Please ask for a speedy closing without any glitches or surprises! Thanks!!!