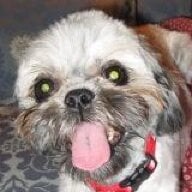 Joined

Feb 13, 2006
Messages

2,389
So my darling and I had a rather long and somewhat stressful conversation about the engagement ring a few days ago. But it was quite necessary and we were able to put everything on the table, our frustrations, our wants, and figure it all out with a game plan in mind. H is planning to propose by the end of June, because he simply cannot wait any longer to be my fiance, my future husband. I could honestly wait longer, but its for completely selfish reasons. He has a very limited budget (originally he had his grandma''s ering, but we won''t go there

). As some of you have figured out, we haven''t been together long, its been a whirl-wind romance. I wouldn''t mind waiting so he could save more money (yes this is my only reason). But H is adamant and says please just let him have this one thing. So since he treats me like a queen, I''m ok with it. I have tried to brainstorm ways to save money and, ahem, tone down the ering that I have dreamed of, although its nothing outrageous (.8+ H VS2 H&A with pave or sidestones or both).
So I sent him and his best friend who is assisting him with the selection and whole process (thank heavens someone is!) some links to sapphire rings and a few settings and loose stones. I haven''t even gotten to the diamonds yet. Last night his friend K is over, and he apparently has some connections with the jewelry industry because of a past job (woo hoo

)! I start getting these phone calls, from H of course, but K is in the background giving him all the questions!
"Honey what shape stone do you want again?"
"And that first link, its your favorite right? What is your favorite solitaire?"
"Do you like blue sapphires the best? Not green or white?"
"What''s your ring size again?"
Eventually his friend K gets on the phone because he can''t stand the back and forth anymore. "How do you feel about Tiffany''s?" Eeegaaads!

"What''s your favorite flower, favorite color of flower? Do you have the colors for the wedding picked out yet? What about an accent color? Do you like the darker or lighter sapphires? Your address?" Completely random and crazy.
LMAO!!!!

I told him to chill, lets focus on the ring for now! Then we will plan a wedding. And I assure him he can help since he loves this kind of stuff (and he will be the best man).
So H sent me a few links, but then I tell him to slow down. We are planning on looking at rings together in 2 weeks when we meet up in Des Moines. And a few other things, not sure I want to sacrifice side stones for a solitaire just to get a bigger rock. I really want to look at some on my finger before I narrow down my favorite settings since I have a lot. Etc, etc, etc.
Anyway, after all that long winded rambling (believe me it was a lot more crazy last night with the multiple phone calls). I will post some of my faves from the sapphire/gemstone collection and perhaps get into my favorite settings and diamonds as well. Since you know, who doesn''t want to look at those!