Joined

Feb 3, 2011
Messages

43
To all who have helped me along my journey, I just wanted to say Thank You.
What began as a long and painful adventure, became rather simple once I stumbled upon you all. Like all who buy a product online, it began with extensive research, and
Whiteflash
won with considerable margins. I custom made my ring alongside Joe, who was incredibly knowledgeable about proportions and the actual look and feel of the final product, and I chose a diamond alongside Sheerah who knew exactly what I was looking for in a diamond, at the perfect price point. I was quite sceptical about not seeing my product before buying, however after the reviews and speaking with
Whiteflash
directly, I calmed down. My ring arrived a few weeks ago and ever since I opened the box and I have been in awe. The ring was amazing. So perfect, so much brilliance, the perfect cut and everything I had hoped for. I had gone to many local brick and mortar stores, however was never able to find the perfect ring, and especially at the perfect price. After taking my beautiful custom ring home, I thought of ways I could do the perfect proposal, as I knew that she wanted it to be local. After many days of thought, I knew what the perfect plan would be, just needed to execute it and get the "yes". Once beautiful Saturday, I arrived with a Rose asking her to have a fancy ball room dress and not to expect to return that night. We drove and checked in at a fancy hotel locally where we toasted to our anniversary and sipped Champaign. When the sun went down a little I invited her to one of our favourite look out points where we went to share some old memories. After, we got ready and headed over to a manor where I had made special arrangements to have a private area near a fire place. The lighting was just right and the ambiance was perfect. After ordering some drinks and giving her the most compliments I have ever given in my life, I knew I was not going to last the entire meal. I asked a waiter to take a picture of us, we stood up by the fire place and little did she know, I got down on one knee and asked her to marry me. There was a shriek, a good one at that! She said YES!!!! That night we went to a fancy gala and celebrated the night away. It was perfect. Something to truly remember.
Thank you all for helping me along side my journey.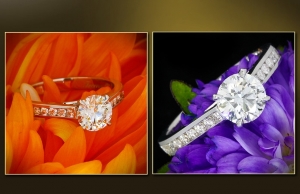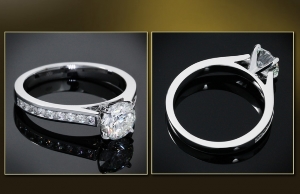 ---------------------------------------------------------------
www.browndeals.ca