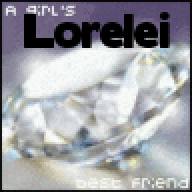 Joined

Apr 30, 2005
Messages

42,064
@Lorelei

and

@perry

thank you for sharing your stories, this forum is the only place I can come to hear how other people dealt with this situation. My friends are in the midst of it still with their parents, as I am, and it seems we are only learning part of what we need to.

@tyty333

Yes, I hear many sad stories, families and siblings breaking apart even before the end, then more guilt and anger after the death, more lashing out and bitterness, more unhappiness spread around. My husband's family handled their mother's decline and death amazingly well, but he and his brothers were fortunate their sister took it all in hand, lived with and cared for their mother, told her brothers when to show up to stay for a few days while she was on travel/similar. My SIL set a good example, and I hope we are that kind of family too. The other kind is just too depressing.
Hi Maja,
I'm glad it helped and it's a journey, not always easy but you're there for Dad as much as you can be and believe me, not everyone will concern themselves.
I was one who had to shoulder everything alone, I'm not saying that out of looking for sympathy, it's what I had to do. My Mother was a very difficult woman, bitter and ungracious, ungrateful and downright nasty at times. It was the hardest thing I ever did but as time passed and she became more and more frail and unpleasant to deal with, I soon realised I had to put my own mask on before I could help her or anyone else. I did this by spending time with my animals and always making time to try to do the things I loved, even for short periods. I couldn't get out often as she needed so much care and I had to set aside many of the things I wanted to do. Also she was quick to blame when something wasn't quite right and very slow to show appreciation, but as I said before, being in that state of health brings out the worst
She had reasonable days and bad days and awful days and I did my best to be patient and understanding while drawing the line firmly when she displayed her worst behaviour. Everyone deserves basic respect and when she refused to show that to me, it was difficult. But we managed and even though she spent her last few weeks in hospital, I still did what I could to make sure she was treated properly.
It's a very hard road to travel and there are no rights or wrongs really when choosing whether to take on an elderly parent's care or not but Maja whatever happens, you have support and sympathetic ears here. xx