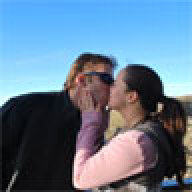 Joined

Apr 5, 2009
Messages

90
Hey beautiful people

I''m not yet engaged but heading that way with my wonderful man. We have just bought our first house and we''re busy packing to move in 4 days time!!
Well today I was sorting through my storage and found the dress that I wore on our first date (4 yrs ago now). It was an awards ceremony, all tuxes and gowns, and I fell in love with this dress and spent a fortune on it because I wanted the night to be perfect - this guy was something special you see!
The dress actually came from a bridal store and I think it would be stunning as my wedding gown. I have happy thoughts and feelings associated with it already and it would also make a nice story I think.
A possible issue is that the dress is ice pink so we would have to plan a lot of the details/colours of the day around that... but there has to be something that you plan everything else around I suppose.
Does anyone have any thoughts about an ice-pink bride? I do also like the thought of a white dress.
And it''s all idle thought at the moment what with not even being engaged

If you were me, what colours and decorations would you be thinking about to complement the dress?
I do have a bit of a thing for cherry blossoms.
thanks! xo