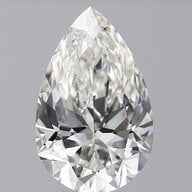 Joined

Feb 8, 2003
Messages

5,565
After a fifteen month battle with precancerous polyposis of my colon, and after five colonoscopies and two major surgeries, I am having my third and hopefully, final surgery next week. I was unfortunately left with an ostomy after my second big surgery and this surgery will reverse that horrible condition. I *know* the importance of prayer and positive thinking, and although I didn't say anything or ask for any prayers before my last big surgery, I am asking now. I admit I am tired, very tired from all this and I would dearly love for this reconstructive surgery to happen without a hitch and without complication of any kind. The recuperation and healing process is difficult to deal with after colon surgery (it's particularly debilitating for some reason), but I can handle it. I just really REALLY need to have all this happen without herniation and without infection like the last time. I would dearly love to be back home with my husband and my little fur family within a week's time, as is customary.
Thank you all in advance

I'm going to miss my PS gem buddies again while I'm away. I do check in from time to time on my Blackberry, but a hospital is not the easiest place to access the Internet and they keep me on pain meds, so I'm a little loopy and foggy while there.