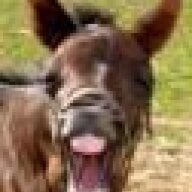 Joined

May 10, 2013
Messages

544
Hi guys!
So I posted here sort of recently about the stone I got for my birthday, an 8x6ish blue zircon from Dana. It makes me happy.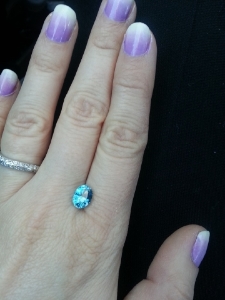 I bought this to make a family pendant, it's my son's birthstone, and I wanted to do something like this (confection10's ring):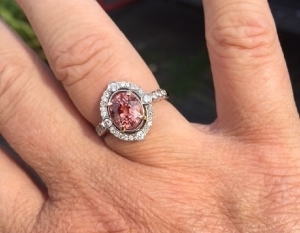 with little rubies at the compass points (husband's birthstone) and topaz in between (my birthstone).
So that seemed simple enough, and I'd started talking to vendors (diamondzone and a local guy) about costs and when I'll be able to move forward. But then came new year's day. A crazy day which involved driving home from visiting family, the brakes failing on the truck, confusion, chaos, and craziness, only to get home and have a positive pregnancy test.
This pendant is really about the least of my concerns right now but I can't really let this news out everywhere yet (it's WAAAAAAY early), and thinking about jewelry is a lot more fun than thinking about, like, where on earth we're going to put a baby and how I'm going to manage grocery shopping with two. Either way, the due date is early September (and worth waiting to purchase anything since they can come early, LOL), which means sapphire.
So PSers, my question - should I continue as planned and then eventually make a second one for the second child? Or should I figure out a new design that incorporates both? I lean the second way because it seems fair, like if I wear one necklace and not the other it's favoritism or something. Is it possible to combine zircon with sapphire in a way that makes both look beautiful, where the stones complement each other properly?
Does anyone have any inspiration or pictures or ideas for a piece that incorporates two 8x6ish stones? I like more traditional, symmetrical pieces and am having difficulty imagining anything.
(I might just stick to the original idea, then make an identical one for the little newb. assuming everything goes ok since it's really WAY WAY early to be thinking about this as a certainty, LOL)