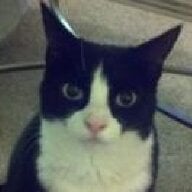 Joined

Aug 8, 2005
Messages

40,225
I''m pondering this phrase.

I certainly have felt relieved after crying sometimes. Pent up emotions... outlet, all of that. But I don''t find reading heartwarming but sad stories (Molly and Me, Bride to Tarabithia, etc.) to be satisfying and if I know that something is gonna make me cry, I just avoid it.

I don''t think I''ve always been that way. I remember the first (and only) time I saw Beaches I BAWLED my eyes out, and it was a really lovely feeling and my mom and I bonded over it. But... in the last few years (5, 7... 9?) years, I haven''t felt that way at all.

But I have noticed a change in my personality too. I''ve developed an ''avoidance'' response to stress triggers and I bottle things up more and more. I wonder if maybe getting a good cry in on occassion, might actually be a GOOD thing.

Thoughts?